Check if your institution is a member
More than 500 institutions have partnered with BMC through the membership program. As an affiliated Author from a member institution, you may be entitled to submit your manuscript without paying the article processing charge (APC) or with a discount. Check here if your institution is a member!
Need help with APC funding?
We offer a free open access support service to make it easier for you to discover and apply for article-processing charge (APC) funding. ​​​​​​​Learn more here.

Aims and scope
3D Printing in Medicine publishes 3D printing innovation that impact medicine. Authors can communicate and share Standard Tessellation Language (STL) and related files via the journal. In addition to publishing techniques and trials that will advance medicine with 3D printing, the journal covers "how to" papers to provide a forum for translating applied imaging science.
Welcome to BMC
We are delighted to announce that 3D Printing in Medicine is now part of the BMC family of journals. The BMC website already receives over 100 million views per year and has expanded beyond biomedicine into the physical sciences, mathematics and engineering disciplines to offer a wider portfolio of subject fields on a single platform for authors considering open access publishing. Bookmark our new URL and make sure to sign up to our article alerts so you can keep up with all of the latest research and articles and read more about BMC's pioneering spirit.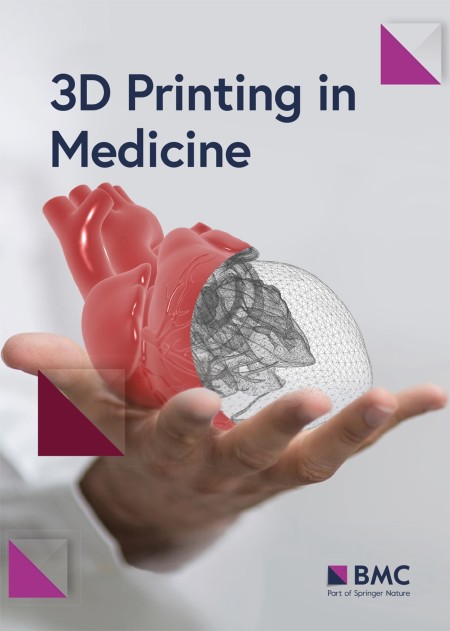 Annual Journal Metrics
Speed
56 days to first decision for reviewed manuscripts only
56 days to first decision for all manuscripts
110 days from submission to acceptance
25 days from acceptance to publication

Usage
54,478 Downloads
31 Altmetric Mentions
ISSN: 2365-6271 (electronic)